I recently gave a talk to the Houston Android Developers Meetup group titled "Insights into Android 2D Game Development". In the talk I covered steps to take to make a full fledged gaming company, game design strategies for the Android platform, how to be successful with popular monetization strategies and I demonstrated some code to get a simple 2D game environment up and running.
The code can be found on my GitHub profile TheOscarJGomez and includes a simple sprite class, an image loader, texture rendering code in OpenGL ES, as well as touch input code to handle single and multi-touchscreen devices. This is basically the same core code I use to start development of a new game.
Networking at these types of events is essential for every entrepreneur to build up the contacts that can connect you to valuable resources. I have met previous business partners at meetups and have built products for individuals looking for developers. Tonight I will be attending the Animate Houston meetup group event at the Buffalo Bayou Brewing Co.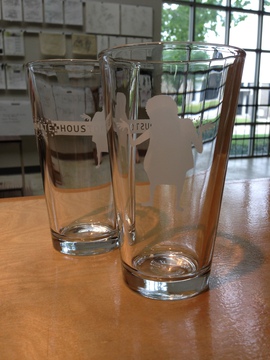 Free locally brewed beer, a cool looking glass, and an opportunity to network with fellow game developers is a refreshing change of pace here in Houston. It is no simple task getting connected with other passionate game developers and artists. Due to the size of the city we are few and far between. Although, the game industry is slowly growing and the resources online to get connected are expanding along with it. I will be seeking out a skilled 2D artist to help with some new enemies on my recent Android title Bug Zap.
Lately the game has been receiving numerous downloads thanks to the Google Play Store ranking Bug Zap within the Top Free Games for a short while causing a flood of new players requesting access to the new environments. The game is retaining near 75% of all who download it so now I need to fulfill those requests and require some fresh enemy characters for insect designs I am planning to create. Here's hopping to a successful hunt for the right passionate artist.